We reserve the right to replace on-campus time with a virtual concept due to Corona if necessary.
Details
| | |
| --- | --- |
| Who: | 2nd or 4th semester students |
| When: | Spring semester |
| Where: | Renewables Academy and Beuth University of Applied Sciences in Berlin |
| Costs: | Participation in the on-campus time is covered by the semester fee; costs for travel, accommodation and personal expenses are not included. |
On-campus curriculum
Bioenergy: theory, field trip
Photovoltaics: theory, hands-on training and field trip
Solar thermal: theory, hands-on training and field trip
Wind energy: theory, hands-on training and field trip
Storage: theory and field trip
Energy efficiency: theory
Project profitability and financing: own project calculations
Presentation of students' background and ambition
Group work: start during the seminar, to be completed as homework
Networking
BENEFITS OF ON-CAMPUS TIME
After completing the MBA Renewables on-campus time, students are expected to be able to:

Assess the appropriateness of various renewable energy technologies and their use for different requirements.
Calculate renewable energy projects taking into account the availability of natural, technical and financial resources.
Design a renewable energy system with different renewable energy technologies (to be completed in the project thesis/group work).
Evaluate the economic feasibility of energy efficiency measures by taking into consideration varying techno-economic frame conditions.
---
HANDS-ON TRAINING AND SITE VISITS DURING ON-CAMPUS TIME
Practical sessions form an important part of the on-campus time: it is essential to understand the technical basics for a thorough understanding of a technology and its application. The easiest way of gaining this technical understanding is hands-on, directly working with the technology.
Photovoltaics
In the technical exercises, we use standard instruments to analyse the function of PV systems. We cover PV module configuration and electrical characteristics of modules, the effects of angles, orientation, shade and temperature on PV module performance, system planning, design, installation and simulation with standard software..
Solar thermal
The RENAC Training Centre houses several working solar thermal rigs. Students use these rigs to become familiar with the systems and their components, as well as going through fault-finding and/or commissioning procedures. Students also get the opportunity to work with solar thermal controllers and to perform system simulations with solar thermal software.
Wind energy
For practical training in wind energy, students perform a variety of practical exercises with the help of milliwatt Windtrainers, for example measuring wind speed and the power output of a wind turbine and how this depends on wind speed. Students see how the power output of the wind turbine depends on the number, position, shape and angle of the rotors, measuring characteristic curves of a wind turbine (current/voltage), plus charge and discharge of storage.
---
---
Ms. Katie De Albuquerque
Learning unit: Solar thermal
CURRENT POSITION
Katie De Albuquerque has been working as a trainer at RENAC since 2008. Her specialisations are solar thermal systems and small hydropower. She is responsible for developing training materials and delivering training courses to installers and engineers through to decision makers. Recently she has co-authored a study on quality standards and quality assurance mechanisms for RE/EE training programmes in the MENA region.
PROFESSIONAL EXPERIENCE
Ms. De Albuquerque worked at the Centre for Alternative Technology in Wales designing, installing and operating solar thermal systems and micro hydro systems as well as providing consultancy services and teaching on various Masters degree courses. Before this she worked for the building consultancy, Arup, as a building services engineer doing heating and ventilation system design. In between she has been involved in a development charity, working with street children in Kenya and has also been involved in a micro hydro project in Nepal.
EDUCATION
Ms. De Albuquerque studied Mechanical Engineering to Masters level at the University of Strathclyde in Glasgow, Scotland.
Mr. Volker Jaensch
Learning unit: Bioenergy
CURRENT POSITION
Volker Jaensch joined Renewables Academy (RENAC) AG in August 2010. As Project Director, he is responsible for the areas of bioenergy, financing and climate change mitigation as well as for the design and implementation of renewable energy training centers. Furthermore, Mr. Jaensch is involved in wind energy and energy efficiency projects and trainings.
PROFESSIONAL EXPERIENCE
Mr. Jaensch has ten years of professional experience in project development, due diligence, financing and implementation of renewable energy projects with a focus on biomass and wind energy (at daughter companies of Veolia Environment and Gamesa Energia). He also has gained experience in the political arena of renewable energy at the German Energy Agency (dena).
Before joining RENAC, Mr. Jaensch was active for four years in the development and implementation of sustainable Carbon Credit generating projects (according to the Kyoto Protocol and the Gold Standard) in developing countries.
EDUCATION
Mr. Jaensch holds degrees in Environmental Engineering and Master of Business Administration (MBA).
Mr. Albrecht Tiedemann
Learning unit: Wind energy
CURRENT POSITION
Albrecht Tiedemann is the project director at the Renewables Academy (RENAC) AG since 2009. He manages the CapREG Program "Capacity Development on Renewable Energy and Grid Integration" for professionals from different countries working in the public and private energy sector.
He is responsible for blended e-learning seminars (renewable energy and grid integration) and works as a trainer for wind energy (resource assessment, technology, hybrid wind/PV micro grids and wind farm economics) and for grid integration of renewables (balancing power and capacity credit calculation, short term power forecast for wind and solar).
Mr. Tiedemann moderates and chairs panel discussions, workshops, seminars and conferences.
PROFESSIONAL EXPERIENCE
From 2003 to 2009 Mr. Tiedeman was the Project Director at the German Energy Agency (dena) GmbH. He worked as a consultant for the German Federal Ministry of Economics & Technology, the Federal Ministry for the Environment, the European Commission and enterprises in the energy sector. Furthermore, he was the Chairman of Offshore Wind Standing Committee of the Federal government and the coastal Länder as well of the Forum Offshore Wind Energy and Nature Conservation.
Mr. Tiedemann has been executively involved in the integration of renewable energies into the German energy supply system and also involved in conducting strategic analysis for the German energy sector (German grid-study I and II until 2020 and 2030).
From 1989 to 2003 he worked as scientific assistant for the Federal Environmental Agency of Germany where he was responsible for developing environmental friendly technologies.
EDUCATION
Mr. Tiedemann holds a degree as Engineer of Environmental Protection Technology from the Technical University Berlin.
Mr. Alexander Boensch
Learning unit: Financing Renewable Energy
CURRENT POSITION
Mr. Boensch works as a corporate finance advisor in Neue Energie Gesellschaft Berlin mbH (NEG).
PROFESSIONAL EXPERIENCE
Since June 2008, Alexander Boensch has been consulting ENERTRAG Structured Finance AG, a wholly-owned subsidiary of ENERTRAG AG at Director's level being in charge of corporate finance, risk management, procurement of capital, financial modelling, bank marketing and M&A activities.
In 2003, Alexander Boensch started his own advisory business specializing in Project & Structured Finance consulting for renewable energy companies. In addition to his consulting work for wind energy industry clients, Alexander Boensch is member of the investment decision-making board of ENERTRAG EnergieZins GmbH, a well-established issuer of financial products exclusively based on claims on renewable energy assets.
EDUCATION
Mr. Boensch graduated from Berlin School of Economics and Law (HWR Berlin) and has completed a vocational training in the banking industry.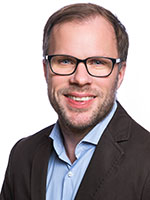 Mr. Lars Koerner
Learning unit: PV off grid and hybrid solutions
CURRENT POSITION
Lars Koerner joined Renewables Academy (RENAC) AG in May 2014 as Project Director. He coordinates and conducts training programs at Renewables Academy (RENAC) AG mainly in the field of solar energy systems. Off-grid systems and PV-Diesel-Hybrid mini-grids for rural electrification or industrial applications are his special interest.
PROFESSIONAL EXPERIENCE
Before joining RENAC Mr. Koerner gained seven years of experience as project engineer and senior product manager at SolarWorld AG where he also managed several rural electrification projects. His experience in the area of solar energy spans further through his work at the German Aerospace Center (DLR) in Almeria, Spain and Fraunhofer ISE in Freiburg, Germany. He is an expert in sizing and simulation of solar energy systems and the co-author on off-grid systems in Earthscan's 3rd edition of "Planning and Installing Photovoltaic Systems".
EDUCATION
Mr. Koerner holds an engineering diploma in Environmental Engineering / Renewable Energies and is also a state-licensed electrician.
Mr. Bernd Wollwerth-Carl
Learning unit: Photovoltaic
CURRENT POSITION
Bernd Wollwerth-Carl is with Renewables Academy (RENAC) AG since March 2017. He is the head of Solar Energy and gives lectures, trainings, workshops and coordinates all solar energy projects.
PROFESSIONAL EXPERIENCE
Bernd Wollwerth-Carl is working since almost 20 years in different fields of renewable energies. After finishing his studies, he started working in different fields of bioenergy (process engineering of biodiesel plants, operation of biogas plant, R&D for biogas liquefaction etc.). In 2003 he joined the German Energy Agency (dena) where he was responsible for the field of bioenergy within the Exportinitiative Renewable Energies. Thereafter he worked for three years for the consulting company Ecofys GmbH.
In 2009 he founded the company KWA Eviva GmbH and worked there as CEO as well as project developer for large scale PV power plants in Germany, in Turkey and further countries abroad. At KWA Eviva GmbH, he realized several large scale ground mounted PV plants.
EDUCATION
Mr. Wollwerth-Carl studied Environmental Engineering and graduated with a diploma.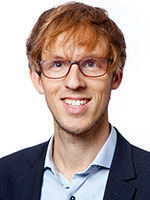 Mr. Henning Harke
Learning unit: Energy Efficiency
CURRENT POSITION
Henning Harke joined Renewables Academy (RENAC AG) in April 2016. He is Project Manager in the field of Energy Efficiency. He develops new learning material in the field of energy efficiency. Moreover, he supports the acquisition of companies within the framework of the Export Initiatives on renewable energies and energy efficiency funded by the Federal Ministry of Economics and Energy.
PROFESSIONAL EXPERIENCE
Mr. Harke conducted his master thesis in collaboration with MAN Diesel & Turbo, where he designed waste heat recovery systems for heavy duty combustion engines, which he also evaluated economically. Before joining RENAC Mr. Harke gained experience in sales department from Arca Regler GmbH.
EDUCATION
Henning Harke holds a Master Degree in International Management and Engineering from the Technical University of Hamburg. Mr Harke speaks German and fluent English and has intermediate knowledge of Spanish.
Mr. Martin Schnauss
Learning unit: Solar thermal
CURRENT POSITION
Martin Schnauss works as a Freelance Engineer, Consultant and Lecturer for solar technologies.
PROFESSIONAL EXPERIENCE
Mr. Schnauss has been working in the field of renewable energies for more than two decades. He is a specialist in solar systems, both solar thermal and photovoltaic. He possesses profound experience in planning and construction, technical support, cost estimates, analyses of cost-effectiveness, monitoring and research, system optimising and computer simulation. He frequently publishes articles on technical issues and is co-author of publications such as "Support constructions for solar systems" (Solarpraxis 2001), "Solar heat for domestic use" (Solarpraxis 2000) or "Solar Thermal Systems" (Solarpraxis 2002). In his career he has been working as an engineer for e.g. the Technical University of Berlin, German Solar Industry Association (BSW-Solar) the engineering office Dr. Valentin and Solarpraxis AG.
Mr. Schnauss regularly gives presentations in the context of national and international conferences and gained teaching experienced in many lectures and seminars on renewable energy technologies since the 1980ies.
---
The on-campus time in Berlin is one of the highlights of the MBA Renewables study programme. Every year approximately 20 international students take the opportunity to attend two weeks of practical training in Berlin and meet their fellow students and professors in person, and by doing so make new friends and enhance their professional network.
---
Matthieu Jaunatre, France
"The online learning programme has given me the flexibility to follow an MBA programme while being able to continue working. I have been able to use the newly acquired knowledge and competencies in scope with my work, making the learning process even more effective."

Alejandra Escobar Rubalcava, Mexico
"I have a strong passion for renewable energies and sustainable development in more broad terms. Generally, I enjoy a hands-on mentality and making things happen. Therefore, I wanted to complete a distance learning programme giving me the opportunity to work at the same time."